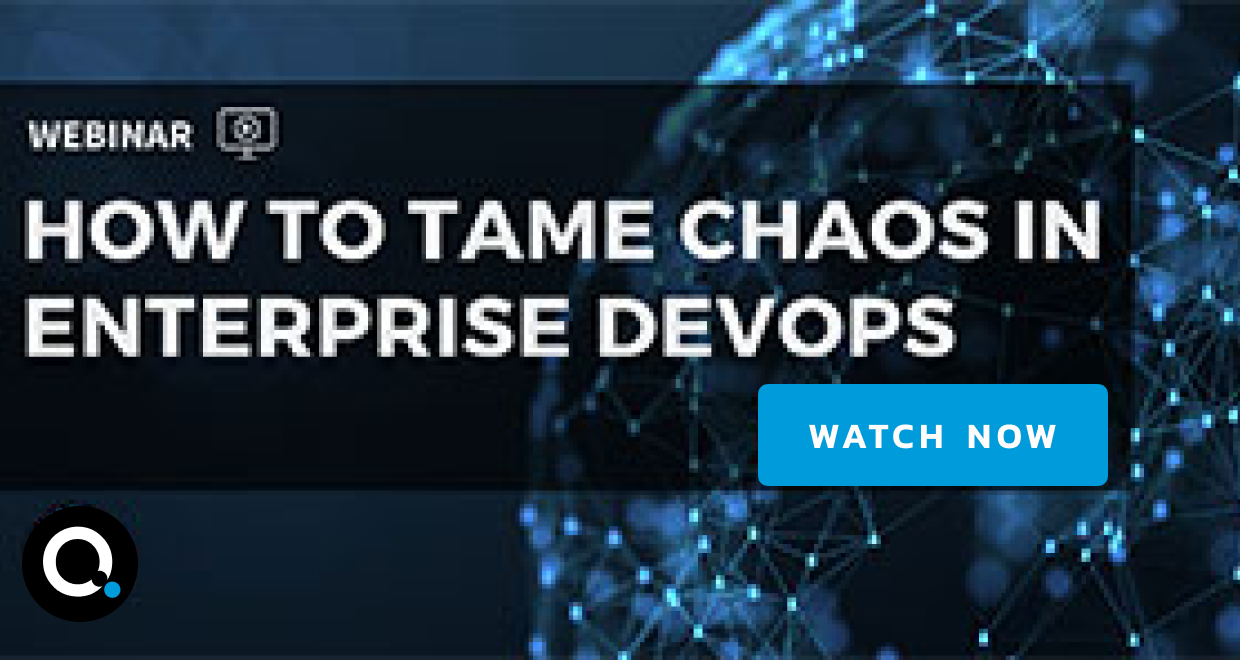 Webinar
How to Tame Chaos in Enterprise DevOps
Join us for a discussion on how to stitch together the pieces of your DevOps operation, so you can tame the chaos in Enterprise DevOps.
Mary Shelley, the author of Frankenstein, wrote, "Invention…does not consist in creating out of void, but out of chaos." In many ways, it is chaos that can inspire innovation. In the world of DevOps and software delivery, we are no strangers to the chaos born of complexity. In most cases, DevOps practitioners are working within systems that are stitched together from disparate tools, creating a monster that consumes time and money, and can make it difficult to maintain control over our own creations.
How Do You Build a Better DevOps Practice?
Join David Williams, Quali's VP of Product Strategy, and Mike Andren, Senior Director of Product Management, for a discussion on how to stitch together the pieces of your DevOps operation, so you can tame the chaos in Enterprise DevOps. You'll learn how CloudShell torque solves major challenges impacting every level of the business including DevOps practitioners, managers, and C-level executives. You'll learn to address common problems such as:
Overcoming the time-consuming obstacle of ensuring infrastructure automation scripts remain compliant with company policies
Maintaining environment consistency and avoiding errors in configuration
Reducing pipeline fragility and risk from piecemealed automation tools
Managing cloud spend
Increasing visibility of cloud resource consumption
Watch Now