Quali's Trust & Security Center
Gaining your trust is a point of pride.
Quali's Trust & Security Center is the central place for our customers and partners to access the latest information on the security, reliability, privacy, and compliance of our products and services.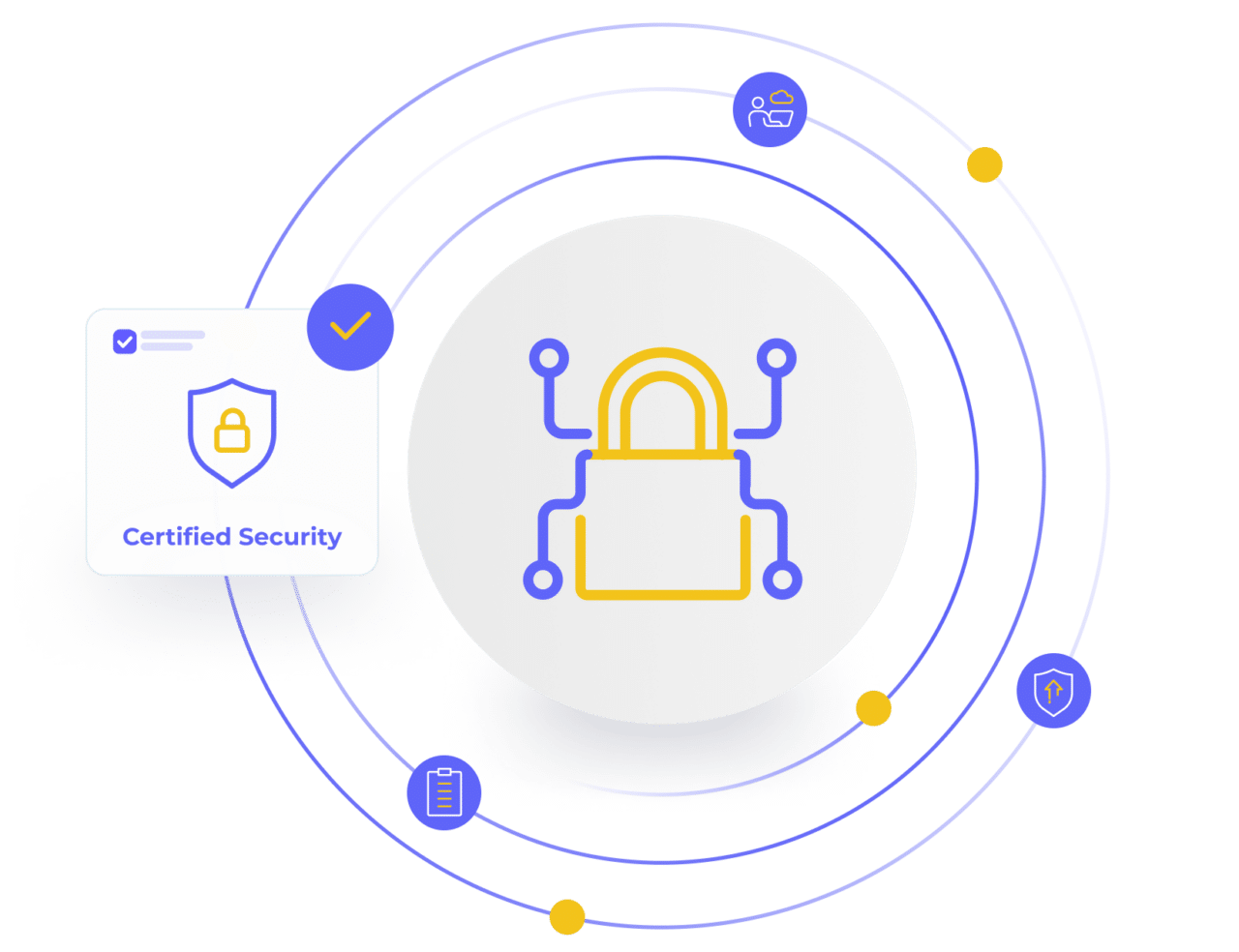 Certified by Compliance Standards Worldwide
Quali consistently exceeds the industry standards that matter most to our customers and partners.

SOC 2 Compliant

Privacy Shield

GDPR Compliant

AWS Foundational Technical Review
Security Features
How We Protect Our Users' Data
In today's digital age, protecting sensitive information is critical, and we take every measure to ensure the safety and security of our systems and your data.
Encryption & Security
To safeguard against cyber threats, we have implemented a variety of security measures, including encryption, firewalls, and secure login protocols. MFA is required in order to access Production Environments.
In addition, we regularly conduct security audits and updates to ensure that our systems are up-to-date and secure.
PII and Connectivity
We do not store Personally Identifiable Information.
Our SaaS platform runs over an HTTPS connection with side-to-side encryption for all data in transit.
As a customer, our products provide out-of-the-box role-based access controls and SSO-based login (OAuth and SAML) so you can manage your users and user-level permissions.
Availability
All data and infrastructure are based on AWS best practices to ensure fault tolerance and continuous operation.
To achieve this, we maintain encrypted backups for all our data and we use two redundant sites, which allow us to rapidly switch between them in the event of a failure.
Infrastructure
We enlist objective third parties to perform annual penetration tests of all of our products, continuously scan for and fix vulnerabilities in our network, and use top-of-the-line EDR to protect our assets.
Trust
The Quali team constantly strives to validate our trust, security, and privacy practices.
Certifications
We keep our customers' data secure and compliant by following industry best practices and regulations (ISO 27000, COBIT, NIST, GDPR, etc.) and complying with SOC2 standards.
Frequently Asked Questions
Yes, Quali follows industry best practices, including ISO 27000, COBIT, NIST, etc.
Yes, Quali's skilled professional Information Security team is responsible for developing, enforcing, and optimizing policies and procedures to protect our customers' data and maintain the integrity of our systems.
No, Quali does not store our customers' data
Yes. Quali applications use user/password and SSO-based login (OAuth and SAML).
Yes! Quali's platforms provide role-based access control (RBAC) capabilities.
Yes! Quali enlists objective third parties to conduct annual penetration tests of all of our products. We also scan and patch our network monthly and use top-of-the-line EDR to protect our assets.
Yes, Quali is SOC2 Type 2 compliant.
Additional Insights on Security & Compliance